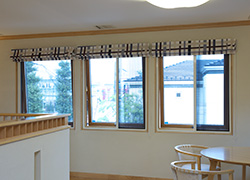 What is good about Metaco Pleat Net (Front fix) for window is that you can close it when necessary and can store it when not in use.
It's easy to wash it with water as a whole framed unit is detachable.
It should be installed at your present window.
Feature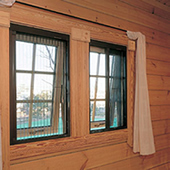 1. Retractable
Pleat Net is retracted and kept compact when not in use.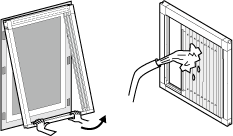 2. Maintenance
Remove the screen door and water-wash.

3. PP Net
NET (100% polypropilene monofilament ) with Metaco Stamp-pleating Technology achieves higher rigidity and mechanical resistance, keeping the entire screen upright, letting maximum airflow and a pleasant visual impression. Shielded with pigment black (Carbon) for protection from UV radiation.

White : W

Bronze : Z

Silver : S
4. Colors available
Configuration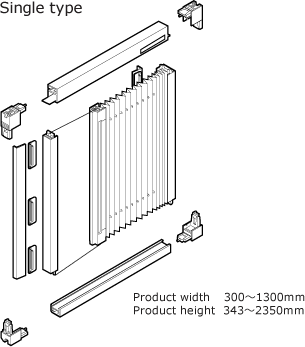 Install Location Conditions
Check if the install location is not obstructed by any object that may interfere with installation and operation.
1. Choose a flat place with a 33mm width space for installation.
2. Check if the window handles do not interfere with the product.
3. Verify if the opening being screened is square, parallel and that all 4 corners are right-angled.

Method of measuring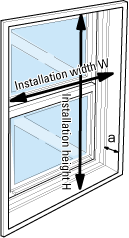 The required casing depth shown in Figure (a) to fit a product in the wooden frame is more than 33 mm. Please designate the width and height of the installing space.
Attention: These measurements should be made at several locations of both width and height and the maximum measurement should be used, for the wooden frame may have been deformed.
Document download

*Get
Adobe® Reader®